Rhinos Seen on Ski Slopes
Yes, rhinos are hitting the slopes. Have African rhinos left the hot plains for cooler temperatures and snow capped mountains? Has the Sumatran rhino, the smallest of the rhino species, decided to rebel and change its natural habitat to Vail, Colorado? Well, not quite. Then which species of rhinos are slicing down ski slopes and catching air? That would be rhinos of the human species. These snow-loving rhinos are smart shoppers who look to Rhino Outlet for their travel gear a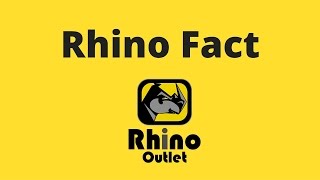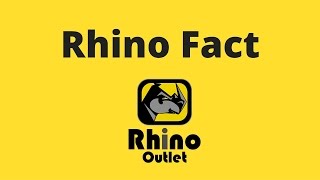 Have you ever seen a crash of rhinos? Say, what? With every purchase made, together we are helping to save the rhino. Thank you.
Big News - Full Replacement
Rhino Outlet, online marketer and seller on Amazon of high quality travel products, announced today that they will upgrade their lifetime warranty to include full replacement if their products are ever damaged in any way or even lost. The Rhino Outlet retailer is known for donating a portion of every purchase to help prevent the extinction of the rhinoceros. In an unprecedented move, Rhino Outlet will now replace any of their products if they are damaged, lost or misplaced.